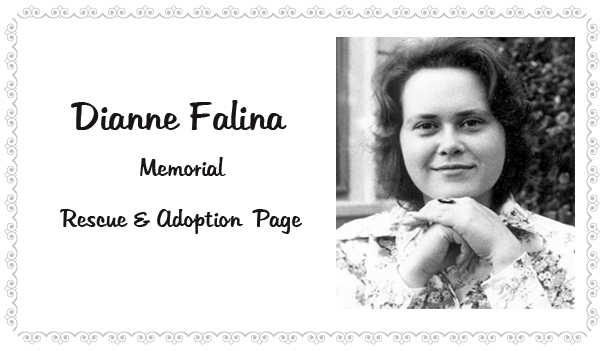 Kuvasz Fanciers of America Rescue
The Only Active, Organized, Non-Profit Kuvasz Rescue in the USA!
Thank you for your interest in the Kuvasz Fanciers of America Rescue program.  We are an all-volunteer 501(c)(3) non-profit organization devoted to the rescuing and rehoming of abandoned and abused Kuvasz.
Every rescue is current on all vaccinations and has been spayed or neutered.
Anyone wishing to adopt a rescue Kuvasz must complete our adoption application.  Kuvasz require a special home; therefore, adopters should carefully consider any Kuvasz before making the decision to adopt.  While KFA rescue representatives can give you a general idea of the rescue dog's temperament, we may or may not have first-hand experience with a particular rescue.
KFA will ask for a donation to our Rescue program so that we may continue our efforts.  Kuvasz Rescue currently assists with the placement of dozens of Kuvasz a year.
To view available Kuvasz for adoption, please click here.
To view some of our past adoptees, please click here.
Foster homes are always needed!  If you would like to open your home to helping a kuvasz in need, please contact our Rescue Coordinator.
PLACING YOUR KUVASZ
If you have, or know of a Kuvasz that needs a new home or is in a shelter, please contact our Rescue Coordinator.  If you purchased your dog from a reputable breeder, please contact them first to discuss the situation.  Most breeders have contracts stating they must be notified if you can no longer care for the dog.  If your breeder will not work with you, or if you need ownership advice, contact the KFA.
If we accept your Kuvasz into our Rescue program, we would appreciate a donation to help defray any expenses.
Kuvasz Rescue Coordinator
Ivonne Lukaszczyk
805-770-7825
Kuvaszrescue@earthlink.net
Make a tax deductible donation today to help save a Kuvasz